Above: OFDMA illustration from Aruba Networks' Wi-Fi 6 white paper which can be found here.
Aruba's first Wi-Fi 6 access point is 'IoT ready'
Last week Aruba (HPE) launched their first Wi-Fi 6 product becoming – as far as we know – the fifth enterprise Wi-Fi access point vendor with a Wi-Fi 6 product, the others being (in order of launch announcements): Huawei, Aerohive, Ruckus Networks, and EnGenius.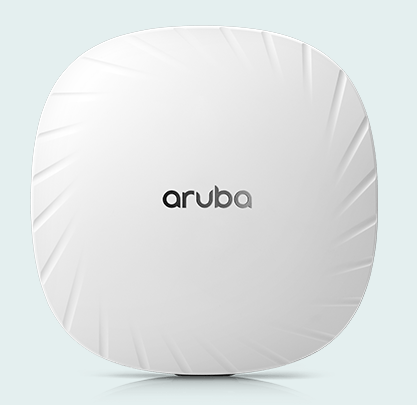 Aruba claims a couple of firsts with the new 510-series AP family: Integrated Zigbee and Bluetooth 5 for 'IoT readiness'. The company has also taken the Wi-Fi 6 launch opportunity to reposition their NetInsight AI-based analytics package for 'automation and service assurance' – a product we believe began with the acquisition of South Africa-based startup and Wi-Fi NOW Award winner Cape Networks last year.
Aruba also says that the 510 AP is the first to be Wi-Fi Alliance certified for WPA3 and Enhanced Open™ security. The 510 Aruba AP is available now at a list price of $1095 USD, the company says.
Starry selects Quantenna to power new 8×8 MIMO base stations
Starry has been making waves in the US since 2016 as a potentially disruptive new FWA-style ISP. The company has been using its own clocked-up version of 802.11ac Wi-Fi to deliver fixed wireless broadband on the 37 GHz mmWave band, and at some point Starry will likely be competing head-to-head with large US telcos that use standardised (3GPP-based) 5G FWA technology.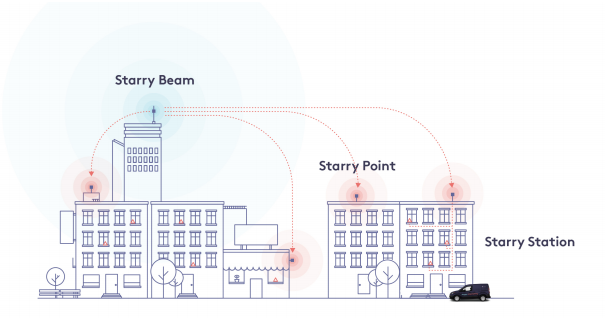 Now the company has chosen solutions from Wi-Fi pure-play chipset vendor Quantenna to boost its proprietary '5G' wireless broadband service. Quantenna says its 8×8 Wi-Fi 5 and Wi-Fi 6 MIMO chipsets will be used in Starry's 'Starry Beam' base stations "providing end users with ultrafast speeds, increased bandwidth capacity, reliable connections and extended range."
Quantenna says their Wi-Fi chipsets will be used in new equipment supporting Starry's network footprint expansions in Los Angeles, Washington D.C., and New York City. Starry announced their network expansion plans in January of this year.
/Claus.