By Claus Hetting, Wi-Fi NOW CEO & Chairman
Facebook & Cisco team up for affordable connectivity with Wi-Fi
Cisco – still the world's by volume leading provider of enterprise and carrier Wi-Fi solutions by a wide margin – announced on February 6 that they are teaming up with Facebook to provide more, better, and more affordable Internet access across the globe using Wi-Fi.
Cisco will join Facebook's Express Wi-Fi Technology Partner program and says it "will build network hardware and software that is compatible with Express Wi-Fi, helping to bring more people online and improve the internet experience." Facebook is already working with numerous other Wi-Fi vendors including Cambium Networks, Aruba/HPE, and CommScope (Ruckus).
According to a recent study commissioned by Facebook, 3.8 billion people the world over still don't have access to fast and reliable Internet services. Last year Facebook announced new Express Wi-Fi MNO partners in Ghana, South Africa, and in the Philippines.
Plume extends deal with Liberty Global
Wi-Fi optimisation, whole-home mesh, and OpenSync middle-layer creator Plume announced today it has extended its supply agreement with key customer Liberty Global to make Plume services – including remotely optimized home Wi-Fi and more control features – available in the UK, Netherlands, Switzerland, Ireland, and Poland.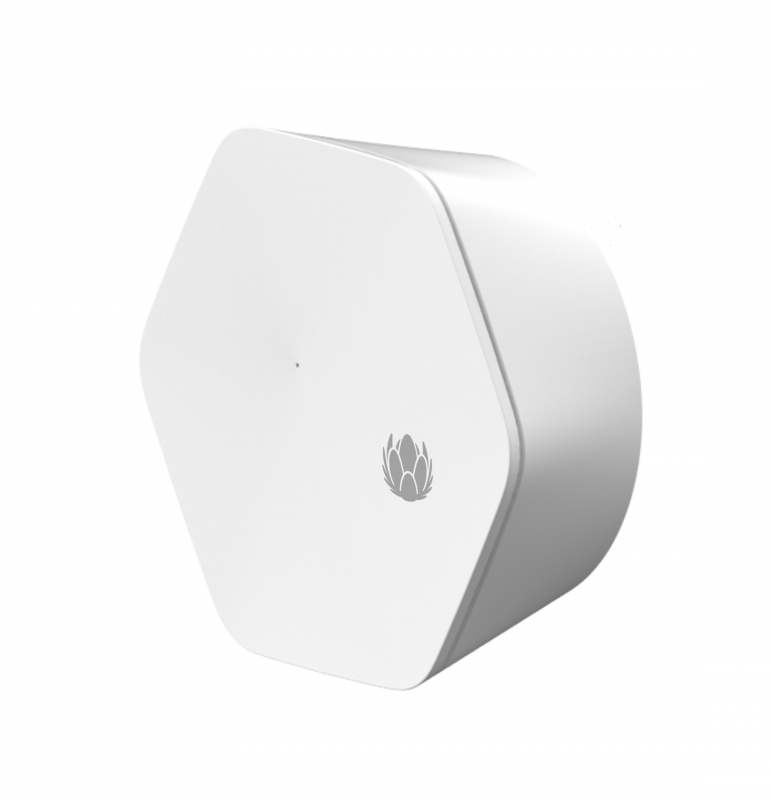 A first selection of these services were made available to Virgin Media – Liberty Global's UK subsidiary – already last year. As a part of the new deal Liberty Global subsidiaries will also start rolling out Plume's new mesh Wi-Fi booster hardware called 'Connect Pods', which is a new generation of Plume's well-known pluggable mesh Wi-Fi Pods and SuperPods. The mesh units have been rebranded 'Connect Pods' to reflect the branding convention for Liberty Global's home Wi-Fi 'Connect App'.
Also: Don't miss our coverage of Plume's vision on becoming the appstore for smart home services and how OpenSync is expanding its footprint across the US and elsewhere.
Peraso launches 60 GHz phased antennas
Canada-based 60 GHz chipset and components leader Peraso has launched another set of critical components needed to develop effective 60 GHz radio solutions: Phased antenna arrays. The company says the new phased array systems will deliver a big boost to radio link performance across full width of the 60 GHz unlicensed band.
The PER7213-PAG unit is a 64-element array delivering 22 dBi of gain and a range of 1.5 km. Peraso says customers will now be able to build multi-gigabit 60 GHz (mmWave) radio links with a range in excess of 5 km by using their PER7211-PAD antenna unit designed to feed a 390 mm dish with 44 dBi gain. For more read the full press release here.
Qualcomm lands first Wi-Fi 6 smartphone chipset deal
The publication Gizchina reports ZTE Axon 10s is the first smartphone product to incorporate Qualcomm's Snapdragon 865 SoC, which includes support for Wi-Fi 6. Qualcomm, Broadcom, and Intel are widely seen as the device Wi-Fi 6 chipset leaders, with Broadcom taking an early lead in APs and smartphones while Intel continues to dominate the PC Wi-Fi 6 chipset market.
/Claus.