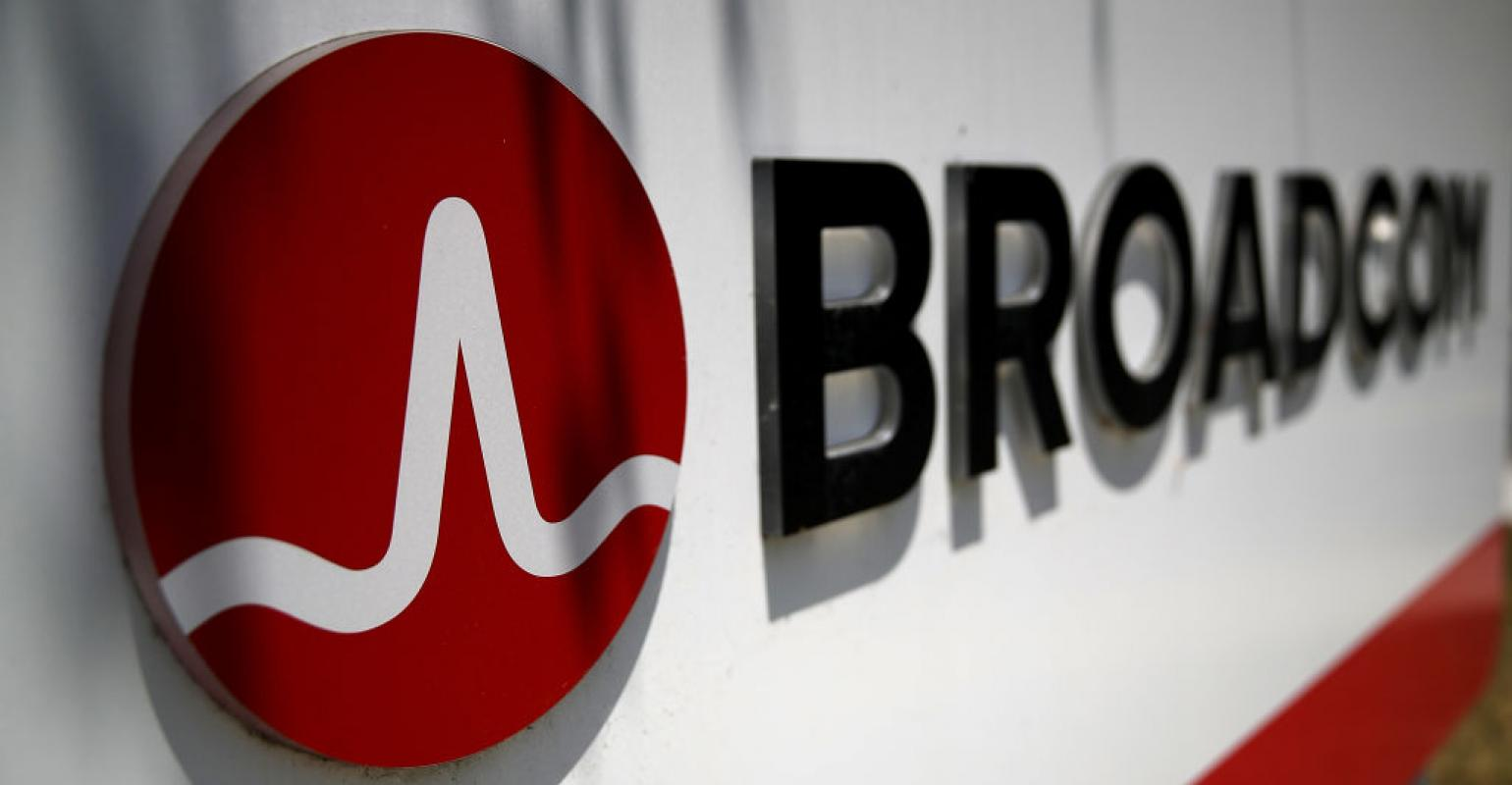 By Claus Hetting, Wi-Fi NOW CEO & Chairman
An SEC filing of last week – first spotted by the Wall Street Journal – reveals that Wi-Fi chipset maker Broadcom has entered into two 3.5-year supply deals with Apple for a combined value of US$15 billon. The two contracts include delivery of Wi-Fi and Bluetooth chipsets for iPhones and other Apple products. This and other recent Wi-Fi 6 supply deals mean that Broadcom has taken a commanding lead in the race to supply consumers and businesses with new, more powerful Wi-Fi 6 technology.
Ask average consumers and they'll probably have no idea who Broadcom is or what the company does. Meanwhile the Wi-Fi chipset giant is quietly but emphatically – at least for the time being – winning the race to deliver next generation Wi-Fi technology (meaning Wi-Fi 6) into the hands of hundreds of millions of consumers and businesses across the globe.
Decade-long relationship with Apple continues
Last week Broadcom filed a report with the SEC indicating the company has entered into two 3.5-year deals with Apple to supply wireless components of which a significant share will be Broadcom's combined Wi-Fi and Bluetooth chipsets.
The aggregate value of the two contracts is US$15 billion, the filing says. Broadcom has been supplying Wi-Fi technology to Apple since the advent of the iPhone 3GS in 2009. The iPhone 11 and 11 Pro models launched in September of last year also feature Broadcom Wi-Fi 6 technology.
In addition to Apple, Broadcom is supplying Wi-Fi 6 technology to Samsung Galaxy 10 and Galaxy Note 10 phones and has – according to the company – already shipped more than 150 million Wi-Fi 6 chipsets to power personal devices as well as Wi-Fi 6 networking equipment. This means Broadcom has surged ahead of the Wi-Fi 6 competition including mobile technology giant Qualcomm.
Enjoying this story?
Leave your email here and we'll get you all the latest Wi-Fi news.
Carriers & router OEMs choose Broadcom
On the networking side – meaning for enterprise Wi-Fi access points, home gateways, and retail Wi-Fi routers – Broadcom has also taken a commanding lead. Wi-Fi NOW estimates that 20 of 23 new Wi-Fi 6-capable routers announced at CES Las Vegas earlier this month are powered by Broadcom chips. Among notable CES announcements were a new Wi-Fi 6 xFi home router by Comcast as well as new and more affordable Wi-Fi 6 whole-home mesh systems by Netgear, TP-Link, ARRIS, and others. Also see our CES roundup coverage here and here.
Other carriers having announced or already deployed Wi-Fi 6-capable home gateway technology supplied by Broadcom include Verizon Fios in the US, Altice in Europe, Swisscom, French telco Bouygues, and Israel's Bezeq via equipment provider Heights Telecom.
Next big thing: 6 GHz Wi-Fi aka Wi-Fi 6E
Sources at Broadcom say the key to their success is an integrated platform supporting multiple gateway technologies as well as the insistence – which now appears to be widely accepted across the industry – that 4 x 4 MIMO combined with ultra-wide 160 MHz channels are exactly the right go-to-market features for initial Wi-Fi 6 routers, gateways, and APs.
Broadcom sources also say their winning formula includes tri-band AP architecture and a more widely accepted adoption of the Wi-Fi Alliance's EasyMesh interoperability standard for whole-home, multi-AP systems. Broadcom's Wi-Fi 6 chipset architecture now also delineates an evolutionary path towards the next big thing in connectivity: 6 GHz Wi-Fi aka Wi-Fi 6E, Broadcom sources say.
Broadcom announced sampling availability of the world's first 6 GHz Wi-Fi chips at CES this year. It is widely believed that the FCC will issue its final ruling on making 6 GHz available for Wi-Fi operation within the first half of this year. Read more about our take on 6 GHz Wi-Fi here.
/Claus.