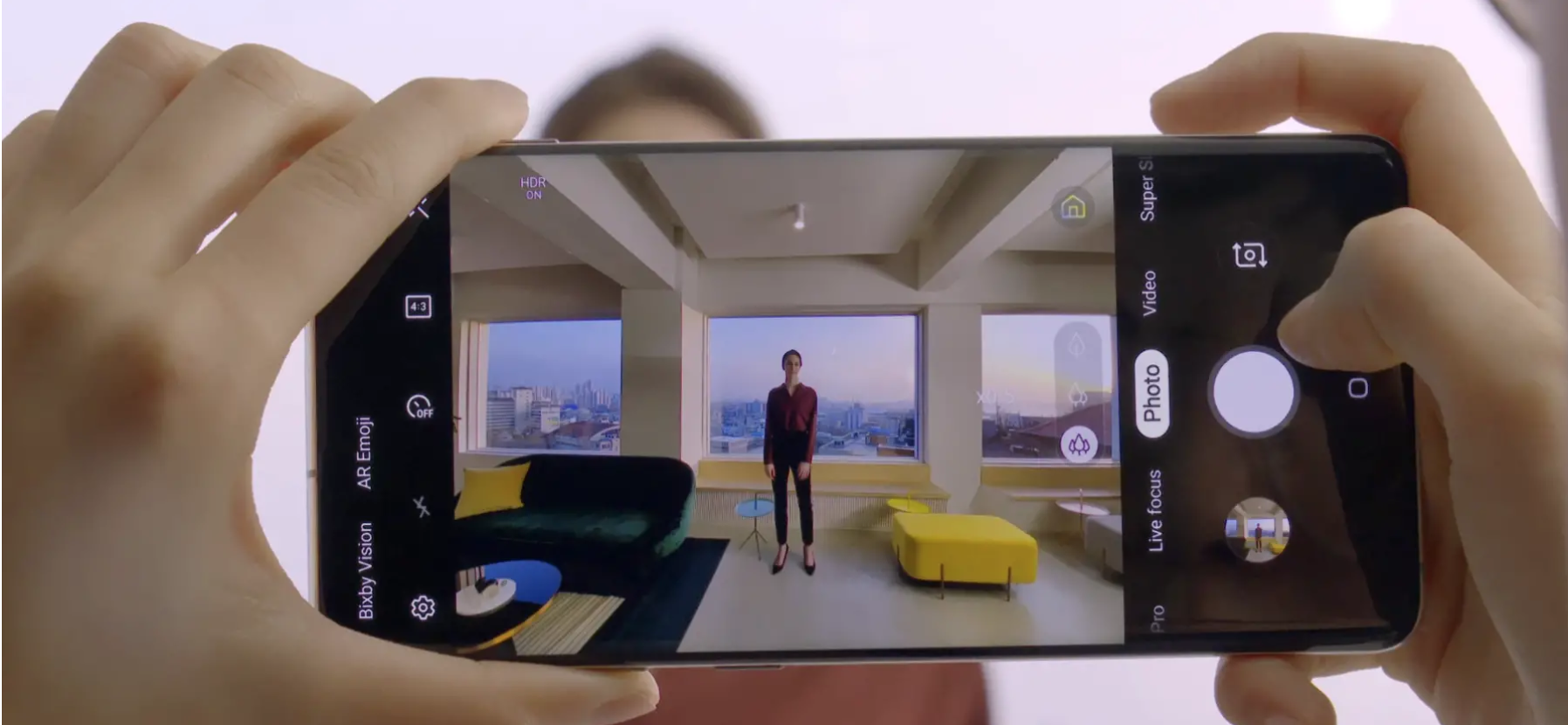 By Claus Hetting, CEO Wi-Fi NOW & Chairman
Yes – it had already been rumoured and is hardly a surprise – but it is nonetheless a breakthrough moment for next generation Wi-Fi: It is now official that the Samsung Galaxy S10 will be the world's first Wi-Fi 6 smartphone. The Galaxy S10 series of phones was unveiled today as Samsung celebrates 10 years of 'Galaxy S innovations'. The new series also packs a little surprise: A connectivity feature called 'intelligent Wi-Fi'.
Yes, it is time for this year's slew of pre-Mobile World Congress announcements – a slew because most switched-on PR folks know that trying to shout above the deafening communications noise at next week's MWC itself is nigh on impossible these days.
Hence Samsung's Galaxy S10 unveiling today: The Galaxy S10 series of phones represent a landmark in Wi-Fi technology because the S10 will be the world's first smartphone platform operating according to the new Wi-Fi 6 standard. This means that consumers very soon – and for the first time – will be able try out the expected Wi-Fi 6 performance boost for themselves in their own homes.
And if you are an avid current or future Samsung smartphone user this might also be a good time to consider buying a Wi-Fi 6-capable router for your home. A significant selection of consumer-grade Wi-Fi 6 routers were announced at CES in Las Vegas in January. Remember also that in August of last year, US cable giant Charter announced availability Wi-Fi 6 residential gateways becoming only the world's second major carrier or cableco to do so (KDDI Japan was the first).
Enterprise-grade Wi-Fi 6 solutions have been available from many vendors for a while now and the first public Wi-Fi 6 services are expected to be launched at NFL stadiums in the US this summer. Korean carriers were the first to launch commercial Wi-Fi 6 services last year.
Perhaps the more unexpected part of the S10 feature set is something Samsung calls Intelligent Wi-Fi. Samsung says the 'Galaxy S10 comes with Intelligent Wi-Fi that allows for an uninterrupted and safe connection by seamlessly switching between Wi-Fi and LTE.'
Samsung has offered a type of connectivity assist feature in the past (read more here) but this arguably sounds like a more sophisticated 'seamless' version of the same. At Wi-Fi NOW we are still trying to uncover more details on the feature and will keep you posted as the story develops. Read more about Apple's promising TCP Multipath feature released in 2H2017 here.
The Samsung Galaxy S10 release is also a breakthrough of sorts for Broadcom: The company becomes the first Wi-Fi chipset vendor to power a Wi-Fi 6 smartphone. "These [Wi-Fi 6] innovations mean that [the] BCM4375 [chip] enables steady, high-speed Wi-Fi with unprecedented quality of service wherever consumers want it: homes, offices and high-traffic public venues such as stadiums, arenas, and convention centers," Broadcom says in this press release.
The Galaxy S10 will support two Wi-Fi 6 streams, Broadcom says. Samsung says the Galaxy S10 series will be available in stores and online in select markets starting March 8.
/Claus.