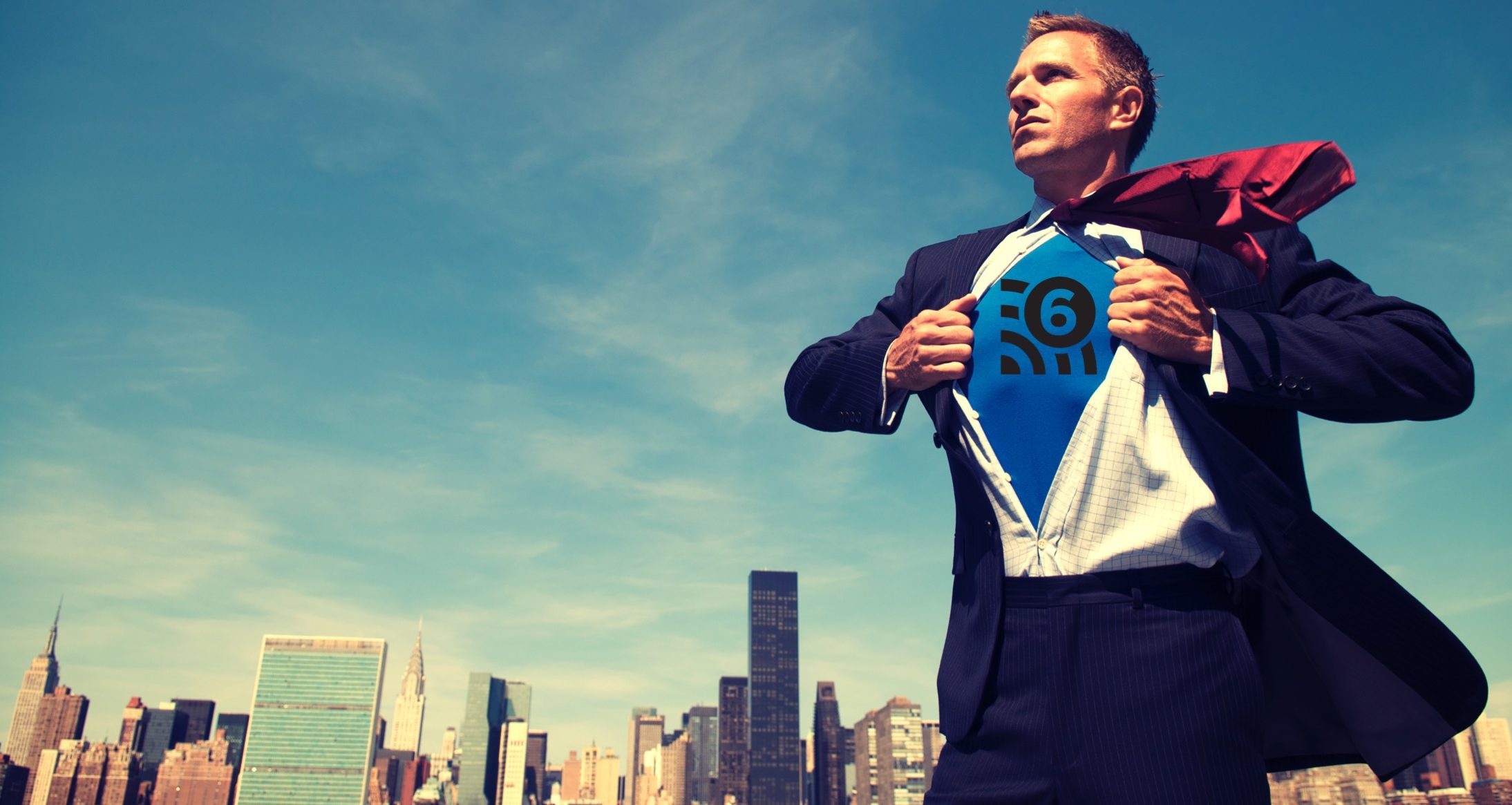 Editorial By Claus Hetting, Wi-Fi NOW CEO & Chairman
To say that 2019 was an eventful year for the Wi-Fi industry is an understatement. But 2019 is nothing compared to what is in the pipeline for 2020. With 6 GHz to be released to Wi-Fi perhaps already within Q1, the Wi-Fi industry is poised to deliver nothing less than a paradigm shift in wireless. Such an event happens only once in a generation – if you're lucky. The time to prepare for a new wireless windfall is now.
In the course of 2019 the new Wi-Fi 6 standard was adopted into devices and networks faster than any previous Wi-Fi standard, exemplified by Apple's iPhone 11 launch, Samsung's Galaxy 10, hundreds of computers, and a raft of networking gear for anything from gaming to next generation enterprise and IoT. Wi-Fi 6 promises huge gains in performance and high-density Wi-Fi quality.
But the remarkable Wi-Fi achievements of 2019 – and there are in truth many – will in coming years be viewed only as a soft start to what we are gearing up for this year. We believe that 2020 will be marked by a paradigm shift in wireless. The shift will not be brought about by cellular 5G technology, which many have been led to believe. Instead it will be all about Wi-Fi. The reason is the 6 GH band.
Definition of paradigm shift: An important change that happens when the usual way of thinking about or doing something is replaced by a new and different way, example: "This discovery will bring about a paradigm shift in our understanding of evolution," (Merriam-Webster)
We've mentioned this on many occasions already but here it is again for clarity: The 6 GHz band is an amazing 1.2 GHz wide, which is close to three times the sum total of all Wi-Fi spectrum available today. It will accommodate an incredible 14 new 80 MHz bands or 7 new 160 MHz bands. For starters, it will deliver insanely fast multi-gigabit, very low latency connectivity the like of which we have not even come close to seeing. Last but not least: Only Wi-Fi 6 devices will be operating in this band. That means no legacy Wi-Fi devices will be permitted to pollute the 6 GHz spectrum.
As far as 6 GHz regulation by the FCC is concerned, we're still not sure how this will pan out. And it is true that the devil – also in this case – is in the detail as to how the FCC will choose to mandate (or not) the use of interference protective functions, in this case AFC. Most pro-Wi-Fi experts working on regulation right now would say that there is a good chance the end result is favourable to Wi-Fi. There's even a good chance the result will be exceedingly favourable to Wi-Fi.
Enjoying this story?
Leave your email here and we'll get you all the latest Wi-Fi news.
So what does all this mean in practice? Well – at Wi-Fi NOW we've all through the year sought to bring you perspective on the 6 GHz story, for example in relation to home networking, which will be one of many segments to be transformed perhaps beyond recognition following the 6 GHz release. We believe that 6 GHz Wi-Fi – and unlicensed radio in general – will not just bring unprecedented capacity, low latency, and speed, but effectively strap extra rocket boosters onto the spaceship of Wi-Fi evolution. It will deliver unprecedented acceleration in innovation, dramatic hikes in the number and value of new use cases, and in turn produce massive socio-economic value.
But before we lift off to the stars, let's bring the story a back to Earth, at least for a little while: The truth is that we've not even begun scraping the surface of how this band – together with a supersized Swiss Army Knife of Wi-Fi 6 tools – could apply to industrial applications, smart cities, or unlicensed FWA (which by the way will lend itself very well to the application of AFC), just to pick a few examples.
Or how about immersive entertainment experiences in stadiums, hyper-connected enterprises, next gen campuses, healthcare, and education? Also don't forget that all of this will happen not at steep cellular cost levels but instead at the usual low costs and very high capital efficiency of Wi-Fi. The spectrum costs are zero. The equipment is largely royalty free.
This new paradigm is for this Wi-Fi industry to embrace and bring to fruition now. And while the 5G folks may have spent 2019 on launching reels of extravagant propaganda, the Wi-Fi industry will continue to excel in what it does best. This happens to be the polar opposite: Proving by doing rather than building castles in the air. The proof – including massive new opportunities and wireless industry upheaval – is coming this year. Such an opportunity comes only once in a generation -if you're lucky. The time to prepare for it is now.
We wish all our friends, readers, wonderful clients, followers, and everyone else a joyful and prosperous New Year.
/Claus.