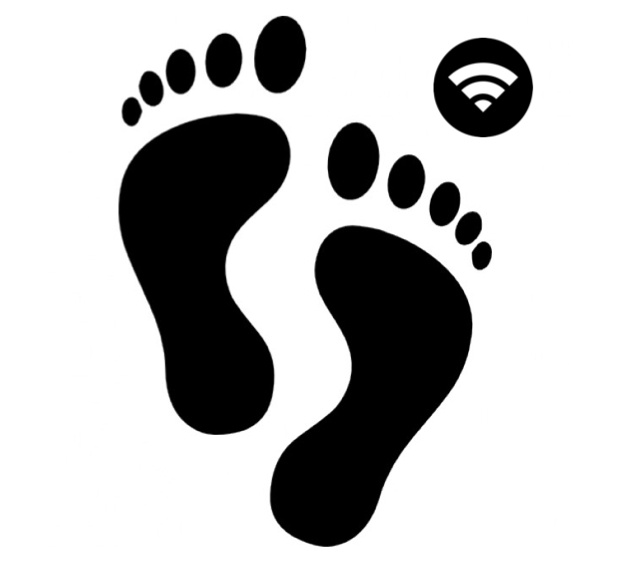 By guest blogger Mark Cowtan, Wireless Marketing Consultant
Service Providers are betting on IoT for growth. However without control of the device footprint at the premises they will be relegated to just the broadband connection, and we know there's no upside in that.
In my previous article, I spoke about vendor repositioning and acquisitions in the enterprise Wi-Fi eco-system aimed at addressing the underserved SMB market. In the Carrier Wi-Fi space, similar dynamics are at play. This time the fight is over the Wi-Fi footprint in homes and small businesses – the bedrock of any Service Providers' business. The battle has suddenly escalated, and broadband Service Providers know they need to win it, for any chance of monetizing Wi-Fi services or enabling new services around IoT, in future.
Competition for Subscriber Footprint Intensifies
Every premises will have broadband, Wi-Fi and some kind of IoT devices. Whoever controls the footprint, stands to control the monetization of services. New competition for control of that footprint is coming from three sides: IoT devices and gadgets, cloud Wi-Fi solutions and whole-home Wi-Fi.
The vendors of IoT-enabled appliances, devices and gadgets are penetrating both business and consumer markets with solutions from building automation and security to smart lighting; Traditional WLAN vendors and MSPs are now going after small business with plug-and-play cloud-managed Wi-Fi, and third, a whole-home Wi-Fi invasion from old and new Wi-Fi Mesh players is threatening the home, and this will inevitably spill-over to small business as well.
With the right integrations, each one of these contenders has the potential to become the center of the universe for Management and Analytics from the user's perspective. The cloud management UI provided to users could become the conduit for other services. Service Providers have an opportunity to take a controlling position with dashboards that unify the management and analytics of all subordinate devices, provided the core Wi-Fi infrastructure is theirs and IoT gateway functionality exists in the CPE (see the analysis graphic here).
Consumers want more control of their Wi-Fi: Passwords, parental controls, guest access, stats etc. and the first to give to them in the right dashboard, has a good chance of retaining control of the footprint. Comcast's xFi Wi-Fi management interface shows where this is headed. This a good start, but its only scratching the surface of features that could eventually be organized into free and premium management packages.
Stuck With Two Wi-Fi Solutions for Two Markets
Playing in two distinct markets has meant Service Providers need two completely separate Wi-Fi solutions – One for business and the other for consumers. And if Service Providers have Wi-Fi integrated in their small cell network, this might be a third barely managed Wi-Fi network to contend with.
For consumer deployments, cost is everything. Broadband gateways must consolidate as much functionality as possible. Nowadays, a typical consumer CPE may be a 4 port switch, a router, a dual band Wi-Fi AP, and act as a VoIP terminal or Femtocell all at the same time. But Wi-Fi features on such broadband CPEs are generally pretty basic – these devices were never designed to be the anchor of a coordinated home Wi-Fi network, and therefore lack many features including advanced security and management. They could be though. They have the horsepower, right now they are just missing the software!
But now, with growing consumer demand for Wi-Fi in every room, networking requirements once unique to business are crossing over to consumer products. This puts Service Providers at a cross roads. Now is the time to step up to the next generation of managed Wi-Fi that can meet all of their needs.
The race for a Unified Wi-Fi / IoT Solution is on!
How can Service Providers address whole-home Wi-Fi as part of an integrated solution, and not lose it to the invaders, when the two or more Wi-Fi solutions they already have are designed for different needs are not unified in any way? The answer may be found by considering the implications of AT&Ts recent White-box switching trial, and the proposed acquisition of Ruckus by ARRIS.
What AT&T has recently demonstrated by testing white-box switching in its network, is already happening in its own way in Wi-Fi. Since around 2008, numerous ODMs have been manufacturing white-label APs, based on Broadcom or Qualcomm reference designs. To keep R&D costs down, several enterprise WLAN vendors use those hardware designs as is (generally for lower-end models), and simply port their software to them.
Comcast is trying to push equipment vendors in that direction as well, with its RDK initiative. There is no doubt Service Providers want more control of the software to enable features uniformly across multiple generations of devices from different vendors. For Carrier Wi-Fi, the need is more acute than most.
Service Providers could potentially port their own custom version of AP software to both CPEs and ODM access points, and serve all their markets with one unified solution at a much lower price point. That's what Comcast, BT and others are doing and they are killing it on Wi-Fi monetization, the latest Comcast Mobile announcement is proof pudding of the value of cohesive Wi-Fi infrastructure. I expect they'll oversell the airtime on those APs, 10 times before we know it.
Since neither WLAN equipment vendors nor Broadband CPE makers have filled this gap, several embedded systems companies who specialise in Wi-Fi, have. Just as Cloud Wi-Fi software vendors have made consumer APs fit for MSPs, Embedded software companies like embedUR have their own AP software, cloud management and service assurance software designed specifically for large-scale Carrier Wi-Fi deployment. The AP software and service assurance agent can be ported to literally any Wi-Fi enabled CPE platform and generic APs.
How does Ruckus play into this?
Cisco, Ruckus and Huawei have dominated the business-end of service provider Wi-Fi. Meanwhile, ARRIS has been a significant channel for Ruckus for many years – reselling the whole solution to its service provider customers for use in business deployments.
ARRIS's backing, and the bonus of a switching product line from Brocade, now makes Ruckus a much "safer bet" for Service Providers. This reduced sales friction should lead to Carrier Wi-Fi market share gains. ARRIS can also make a more aggressive play in small cells where Wi-Fi is increasingly an essential component. But the real game-changer could come from leveraging Ruckus Cloud management and AP software across the line up of Wi-Fi enabled CPEs. This would ensure their residential gateways become the hub of whole-home Wi-Fi, with sophisticated analytics and service assurance to Service Providers and a dashboard for users. This could provide a foothold for IoT gateway functionality upgrades, next.
Service Providers have much to gain from moving to a single Wi-Fi solution that provides decent management and analytics, and automated service assurance, and ARRIS could deliver this. With Ruckus' cloud management, and the Xclaim product line, Ruckus is already half-way there. Whether their cloud management can scale to consumer volumes is yet to be seen. In news about the Ruckus acquisition, ARRIS CEO Bruce McClelland said "The next five years will see exciting changes as every service provider will become a wireless operator of some fashion". He's right about that, and those saddled with multiple Wi-Fi solutions they cannot manage uniformly, will be at a distinct disadvantage.
This blog is proudly sponsored by:
About embedUR systems:
This article is sponsored by embedUR systems – an embedded software company that specializes in Wi-Fi, Access and IoT. For more than a decade embedUR has provided embedded systems support to some the world's largest network and telecom equipment vendors. embedUR also has a Universal Carrier Wi-Fi platform and automated Wi-Fi Service Assurance which it licenses to Service Providers.
About the author:
Mark Cowtan is a marketing consultant who specializes in Wireless and IoT technology marketing. With 25 years of experience in the Silicon Valley networking industry at numerous startups, and networking giants including 3Com, Nortel and Juniper. Mark's favorite pastime is helping technology startups bootstrap their marketing and get to market fast.