By Claus Hetting, Wi-Fi NOW CEO & Chairman
With high-performance Wi-Fi 6 maturing quickly and lots of new spectrum in the pipeline right now may well be the most opportune time ever for telecom operators to embrace managed B2B Wi-Fi. But what could be deterring many from pursuing such new business opportunities is the challenge of keeping costs low while scaling. Fortunately, there now exists solutions to fix exactly that, says Aptilo Networks. 
There has never been a better time for telecom operators to renew their Wi-Fi strategy: Instead of investing massively into indoor 4G or 5G coverage, mobile operators can deploy Wi-Fi and even get paid for it by expanding service portfolios to include B2B managed Wi-Fi, all the while keeping their Wi-Fi networks integrated with mobile cores. Such services could for example deliver high-quality Wi-Fi connectivity to all kinds of public venues, shared office spaces, MDUs, and more.
End-to-end automation is key, says Aptilo
With new and improved Wi-Fi 6 technology ramping up everywhere – and not least plenty of new 6 GHz spectrum in the pipeline (or in some countries already released) – what could possibly go wrong? Wi-Fi experts will tell you that managed B2B Wi-Fi can be profitable – but only if structured around the right automated processes and powered by technical solutions capable of scaling. Otherwise as clients multiply, so do operational costs.
Enjoying this story?
Leave your email here and we'll get you all the latest Wi-Fi news.
"You need to progress beyond customer self-service through captive portals, analytics, and Wi-Fi marketing and instead create a fully automated process from customer sign-up to daily operations," says Johan Terve, VP Marketing at Aptilo Networks. "Operator infrastructure should also support multiple Wi-Fi vendors to accommodate any client and avoid restrictive vendor look-ins," he says.
Multi-vendor environment: Get client onboarding right
The basic challenge is one of profitability: A big managed Wi-Fi footprint can mean hundreds or thousands of B2B clients, many operating a handful of APs only. The first task is onboarding new B2B clients effectively and quickly – otherwise customer services costs can skyrocket. Note that with Wi-Fi equipment from many vendors, you cannot use vendor-specific onboarding tools. As a result your B2B Wi-Fi service just won't scale profitably, says Johan Terve, VP Marketing at Aptilo Networks.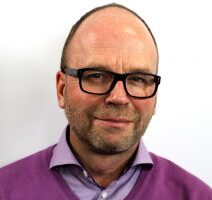 "What you want to avoid is a long-winded and complex onboarding process that requires customer service to interact with a client to exchange detailed IP address information. Such processes take time, are costly, and are prone to mistakes. Instead we've created a self-signup portal that takes the customer through a simple auto-configuration process," Johan Terve says.
Aptilo's onboarding method involves a sequence of steps for exchanging a few key parameters including an auto-generated RADIUS shared secret password. This is all based on self-service, which means no manual information exchange nor any customer services representatives are required. The process will connect any AP to the management platform regardless of AP vendor and the platform will even adapt to changes in the client AP's IP address, Johan Terve explains.
Secret sauce: Your B2B clients can become virtual Wi-Fi service providers 
The second ingredient – and perhaps even the secret sauce – for successfully scaling your B2B Wi-Fi business is to allow your operator clients to turn their clients – such as owners of MDUs or shared office spaces – into virtual Wi-Fi service providers themselves.
Aptilo's virtual service provider scheme allows an operator to deliver multiple corporate IT-services on the same LAN infrastructure with a single Wi-Fi SSID serving every tenant at the venue. The operator's management costs are reduced because the venue owner – as the Virtual SP – takes care of daily admin tasks, explains Johan Terve. Aptilo's Virtual Service Provider solution won the Wireless Broadband Alliance's award for Best Wi-Fi Network Technology last year.
"This kind of multi-tenant, multi-layered user structure allows the operator to expand and scale without needing to attend to all levels of users. Instead the virtual service providers and their VLAN-based tenants take care of daily operational tasks, onboarding, support, and so on. This is the key to profitable Wi-Fi services delivered on the operator's infrastructure," says Johan Terve.
For more about scaling B2B Wi-Fi and why such services are crucial in a 5G world, don't miss Aptilo Network's webinar on December 9 at 9am and 6pm CET. Register here now.
Aptilo Networks is the world's no. 1 provider of Wi-Fi service management solutions for large-scale Wi-Fi deployments. The company serves more than 100 carrier Wi-Fi customers and since September 2020, we're honoured to call Aptilo Networks a Wi-Fi NOW Official Partner. 
/Claus.