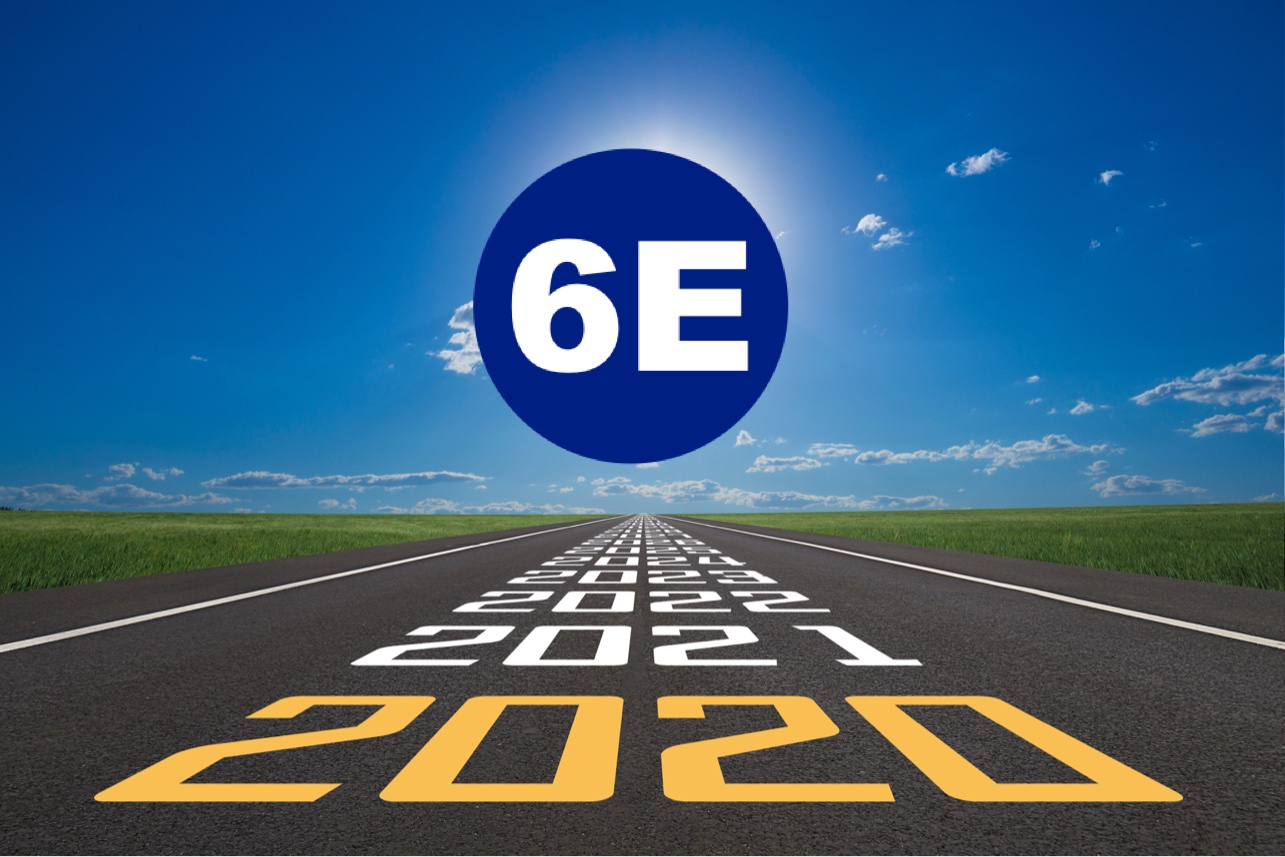 By Claus Hetting, Wi-Fi NOW CEO & Chairman
We've said it before and we'll say it again: 6 GHz Wi-Fi is a paradigm shift in connectivity – nothing less. And while enormous amounts of activity is right now happening among core Wi-Fi technology vendors to get ready for the 6E revolution, regulators all over the world are stepping up to the challenge of releasing the 6 GHz band to Wi-Fi as quickly as possible. Here's an overview.
The core technology for 6 GHz Wi-Fi is ready and evolving fast – as evidenced for example by Qualcomm's major new platform launch just 2 weeks ago. Meanwhile, regulators all over the world are stepping up to the challenge of making 6 GHz spectrum available to Wi-Fi following the FCC's landmark decision on April 23. It's all converging towards a perfect storm of huge Wi-Fi industry opportunity and growth for next year and for the entire 2020's decade.
The 6 GHz winners so far (meaning countries)
There would of course be no 6 GHz Wi-Fi at all without the FCC's historic decision on April 23 to release the full 1.2 GHz of 6 GHz spectrum to unlicensed. And yes, we have to give credit here – once again – to the visionary leadership of FCC Chairman Ajit Pai. As a result the US is leading the charge on bringing 6 GHz Wi-Fi to market both for the US home market and internationally. But a couple of other major markets have been quick in recognising the 6 GHz opportunity, too.
The UK was the second country to free 6 GHz to Wi-Fi but for starters, Ofcom has released only the lower 500 MHz of spectrum. More recently, the Republic of Korea – notorious of course for being an aggressive telecoms and IT world leader – has released the full 1.2 GHz of unlicensed 6 GHz band. Full marks and big thanks to Ofcom and the government of the Republic of Korea for reaffirming their leadership roles within the international Wi-Fi industry.
As a result we're expecting major contributions to the evolving 6 GHz ecosystem to emerge soon from service providers (we're thinking Liberty Global, Sky/Comcast, KT, and SKT, for example) and vendors in both the UK and Korea. We're also speculating that for example Samsung is probably right now working very hard together with partner with Broadcom to release a world's first Wi-Fi 6E capable phone (although this is unconfirmed).
Then a surprise addition to the list of 6 GHz Wi-Fi countries came last week: The republic of Chile announced that they've released the full band making Chile the first South American country to do so. Congratulations to the Chilean regulator SUBTEL for making a fast decision.
More of South America in the 6 GHz pipeline
The Jewel in the Crown for 6 GHz regulation in the South America region – at least from a Wi-Fi industry market size point of view – remains the vast geographical area of Brazil with a population of 210 million. The Brazilian regulator Anatel has already taken the first important step towards releasing the band but has yet to proceed to the public consultation period (which is usually 60 days). We will have more to say about the Brazilian situation soon.
Meanwhile sources familiar with the matter tell Wi-Fi NOW that some of the smaller Latin American nations are moving ahead at pace. Costa Rica's consultation on 6 GHz is already complete, which means the Central American country should now – in principle – be ready to make a decision. Peru is considering releasing the lower 500 MHz, the source tells us, while Mexico – a large and dynamic market in its own right – just entered their consultation period.
A European decision on 6 GHz expected for 1Q 2021
Meanwhile the trials and tribulations of European 6 GHz regulation would read like a soap opera if we'd actually covered all the ups and downs of it, which we've largely spared our readers for. Instead we decided to deliver to you just the good news as of a few weeks ago: A trusted and knowledgable source says practically all roadblocks on the road to European 6 GHz Wi-Fi are gone. He expects the European Commission to approve new 6 GHz regulation early next year.
Enjoying this story?
Leave your email here and we'll get you all the latest Wi-Fi news.
A big part of the 6 GHz story for Europe is of course that European regulation involves several pan-European regulatory bodies (such as CEPT with 40 members states) as well as the EU (represented by the European Commission, of course) as well as the regulatory bodies of individual EU member states. Now that the process appears to be nearing completion it is highly likely that the European continent has another 500 MHz of Wi-Fi spectrum to look forward to for 2021.
The world is preparing for VLP – but is the US lagging behind?
One of the big new developments in 6 GHz Wi-Fi is the advent of a 'VLP' or 'Very Low Power' class of portable devices, which many industry experts believe likely to spurn huge innovation in wearables and peripherals including headsets, AR-glasses, and a slew of other short-range wireless devices. Think of VLP as 'Bluetooth on steroids'. But oddly, the US – who initially championed the concept – now appears to be lagging behind on this specific piece of regulation.
"One aspect worth noting is that UK, S. Korea and CEPT moved forward with LPI and VLP, while we are still waiting for the FCC to decide on the 6 GHz VLP.  The 6 GHz VLP is an essential and rapidly evolving component of the Wi-Fi ecosystem. Wi-Fi industry remains hopeful that FCC Chairman Ajit Pai will move forward on the proposal to allow VLP operations in the 6 GHz band but the time to act is running short.  With bipartisan support and ample technical evidence on the record, there is simply no reason to delay this decision," says Alex Roytblat, VP of Regulatory Affairs at the Wi-Fi Alliance.
First retail 6E mesh systems could be only months away
In conclusion: The world is racing towards releasing 6 GHz spectrum to Wi-Fi – and we believe Wi-Fi 6E markets will develop fast. So keep an eye out for the first retail and ISP-provided 6E mesh systems being released in the US within perhaps 6 months or so. At Wi-Fi NOW we're excited about all of this – and not least excited about what new or revived Wi-Fi market segments will be spurned by 6E including a revival of mobile offload as well as industrial IoT and new automotive use cases.
A paradigm shift is in the making. Watch this space for more.
/Claus.