By Claus Hetting, Wi-Fi NOW CEO & Chairman
US cableco Atlantic Broadband launches 'WiFi Your Way™' with Plume
Atlantic Broadband – the eighth-largest broadband provider in the in the USA – this week launched their 'WiFi Your Way™' whole-home Wi-Fi service in partnership with smart home and Wi-Fi optimisation leader Plume. Atlantic Broadband's new service will include a full suite of Plume 'HomePass'-powered residential services for security, parental control, motion sensing, and more.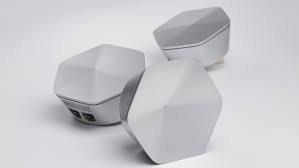 Subscribers will be able to install Plume's pluggable Wi-Fi mesh SuperPods and manage their smart home services via the 'WiFi Your Way™' App, Atlantic Broadband says in their press release here. Atlantic Broadband – which is owned by Canadian telecommunications and media company Cogeco – serves about half a million subscribers mostly along the Eastern Seaboard of the United States (subscriber numbers as of the end of 2019).
In December of last year Plume passed milestones for 20 million homes served and 150 CSP clients – read more here. Plume won the Wi-Fi NOW Awards for Best In-Home Wi-Fi Solution and Best Service Provider Wi-Fi Solution at the 2020 Wi-Fi NOW Awards Gala on December 9, 2020. Plume has during the past couple of years been probably the fastest growing startup in the smart home space and is easily one of the most innovative as well as most strategically adept tech startups in existence today.
Virgin Media picks Plume for intelligent Wi-Fi & pods
Liberty Global UK – otherwise known as Virgin Media – has launched a new 'Intelligent Wi-Fi Plus' whole-home Wi-Fi service consisting of new Cloud-managed services by Plume as well as Plume's 'Intelligent Pods,' which will now interact with Virgin Media's Hub 3 and Hub 4 routers to build better coverage, faster speeds, and more reliable services, Liberty Global says in their press release here. Liberty Global is one of the founding investors of Plume since 2014 and continues "support the growth of the company," says Fahri Diner, Plume Co-founder and CEO.
CES: TP-Link debuts a raft of Wi-Fi 6E routers
You probably would not know this without looking it up but Shenzen-based TP-Link is by a wide margin the world's undisputed largest vendor of Wi-Fi equipment with a market share which – by most accounts – exceeds 40% by shipment volume. It is then of course not surprising that TP-Link wasted no time at CES 2021 before launching three new Wi-Fi 6E capable systems, including two mesh systems – Deco 96 and Deco 76 Plus – as well as a the Archer AX96 stand-alone router.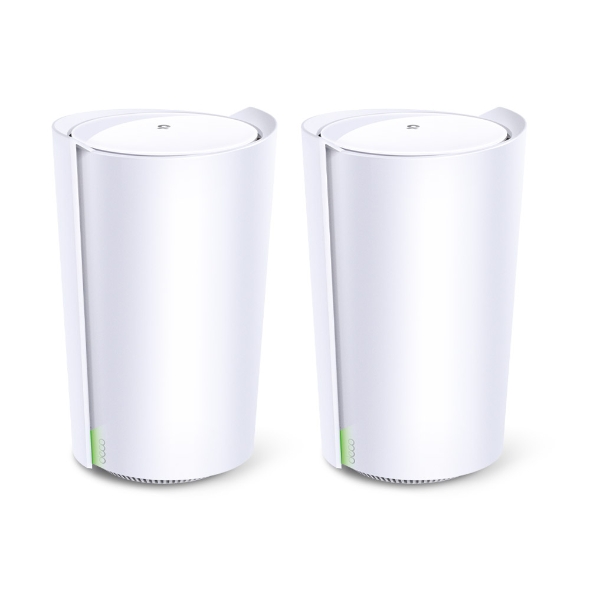 TP-Link says the Deco 96 (AX6600) tri-band mesh unit delivers a top speed of 6600 Mbps and supports up to 200 devices. The slightly lower spec Deco 76 Plus (AX5400) runs at a top speed of 5400 Mbps for a maximum of 150 devices, TP-Link says. Meanwhile the new stand-alone gaming-style Archer AX96 (AX7800) delivers 7800 Mbps of speed over eight streams. In the Wi-Fi 6E arena TP-Link is thus far competing head-to-head with Linksys (Belkin) and NETGEAR, who have also launched 6E-capable mesh systems at CES 2021. Read about all of TP-Links router releases at CES 2021 here.