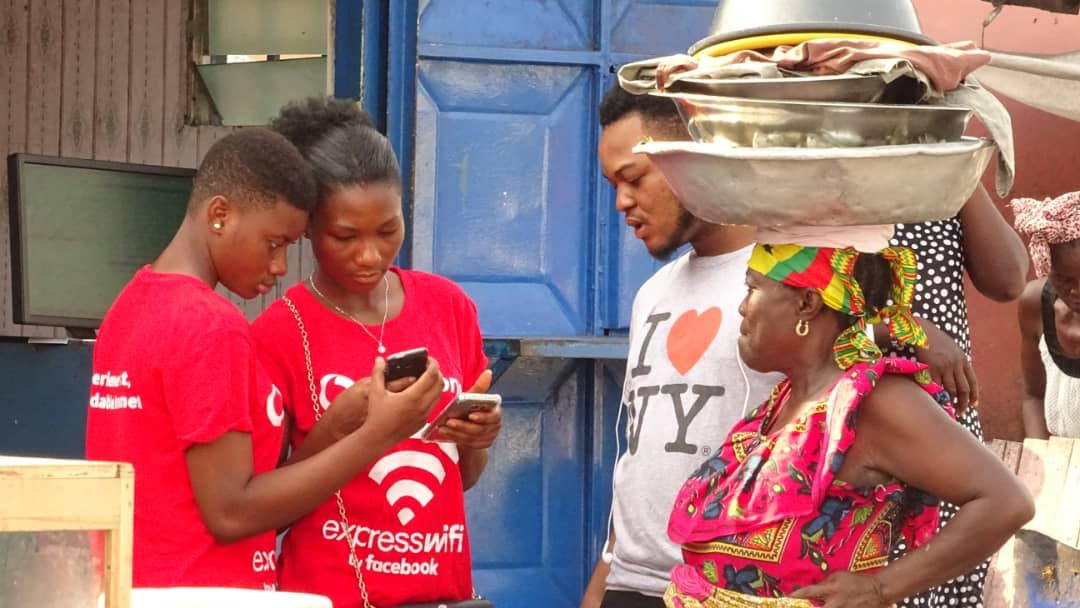 By Martynas Tovarovas, Wi-Fi NOW Staff Writer
Announced February 2019: Vodafone Ghana is teaming up with Facebook to deliver a nationwide Wi-Fi service that will boost Ghanaian's access to affordable connectivity across the West African country. Hundreds of Wi-Fi hotspots will be deployed with a plan to reach even remote villages, the company says.
In 1995 Ghana established itself as a leader in African telecoms as the country became one of the first African countries to offer public Internet services. In contrast recent developments have been less impressive as low-income groups still can barely afford to go online even as overall data services penetration in Ghana currently stands at 80.3%.
Affordable access for more Ghanaians is now in the pipeline: Vodafone Ghana is partnering with Facebook in an ambitious project to bring low-cost Wi-Fi services to all parts of the country. Some 200 Facebook Express Wi-Fi hotspots have already been installed in the capital city Accra and deployment plans include heading inland and providing low-cost Wi-Fi services beyond the capital.
"Express Wi-Fi is designed to support small retail entrepreneurs to offer fast and affordable Wi-Fi services at hotspots spread across their communities. The focus is mostly for people living under underserved and underprivileged circumstances. All a retailer needs is a small hotspot device made possible by Vodafone and Facebook. Customers can then buy log-in codes to access the platform," says Ebenezer Amankwah, Vodafone Ghana's Corporate Relations Manager.
All first-time users can enjoy a 'jumpstart' free data bundle of 100 MB upon signup and can subsequently purchase additional 100 MB bundles from as low as 1 GHS (about 20 US cents). Users must submit a valid mobile phone number to receive Wi-Fi service confirmation via SMS. 
"There is generally huge excitement in the air, especially in the parts of the Accra where we are deploying this. Affordability and accessibility continue to plague citizens in the country and this is definitely a massive lift," says Ebenezer Amankwah.
It's not the first time that the Facebook Express Wi-Fi platform is being used to power fast and affordable Wi-Fi in areas underserved by other broadband services. Facebook Express Wi-Fi has also been deployed in India, Kenya, Indonesia, Nigeria, and Tanzania. Facebook's Wi-Fi strategy appears to be mostly aimed at partnering with mobile operators while Google Station Wi-Fi thus far has been mostly directed towards striking deals with fibre-based ISPs.
In August of last year Facebook announced the creation of a certification program for Wi-Fi vendors participating in Express Wi-Fi in order to improve the Wi-Fi user experience and make mass-market Wi-Fi easier to manage for participating service providers.
/Martynas