By Claus Hetting, Wi-Fi NOW CEO & Chairman
The Wi-Fi industry is working hard and pushing hard for a globally harmonised 6 GHz spectrum allocation scheme that includes the entire 1.2 GHz swath of 6 GHz band. If this is not achieved there is a risk that 'a new digital divide' will emerge between countries and regions that make the full band available to Wi-Fi and those who do not. The socio-economic impact difference will be massive, says Broadcom's Chris Szymanski.
There is a substantial risk that a new digital divide will emerge across the world. This new digital divide has nothing to do with the gap in Internet availability between rich and poor or between cities and rural areas. Instead the new divide has everything to do with the availability of unlicensed spectrum.
In April 2020 the FCC took a giant leap forward and allocated 1.2 GHz of spectrum in the 6 GHz band to Wi-Fi. Since then much of the Americas region and parts of the rest of the world have followed the FCC's lead. But some many countries and regions have only allocated the lower 500 MHz, which for now leaves them stranded on the wrong side of the new digital divide.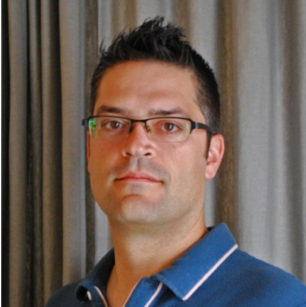 "Countries allocating less than the full 1.2 GHz of 6 GHz band will likely receive only a fraction of the productivity and other socio-economic benefits compared to those allocating the full band. We know that Wi-Fi is on track to create a staggering US$5 trillion of economic surplus value across the globe by 2025. But a prerequisite is that sufficient spectrum is available," says Chris Szymanski, Director of Product Marketing & Technology Strategy at Broadcom.
Chris Szymanski and other Wi-Fi industry executives have been working overtime to convince regulators across the world that the right time to allocate 1.2 GHz of spectrum to Wi-Fi is now. Meanwhile parts of the regulatory world are still opting to postpone spectrum decisions until after the ITU World Radiocommunication Conference 2023 (WRC-23) – which takes place in Dubai in November of next year.
For the most part regulators appear to be waiting because 6 GHz-IMT advocates are saying that somehow 5G won't happen unless the band is allocated for them – even though the chances of 6 GHz mobile happening any time this decade arguably seem remote, Chris Szymanski says. "Wi-Fi is designed for sharing spectrum, which is necessary for 6 GHz band Wi-Fi operation, since the band is occupied by incumbents. We know Wi-Fi technology can coexist with these incumbents. On the other hand we don't believe high-power mobile services will ever be able to do so. And moving incumbents out of the band would be a long and grueling process," he says.
What characterises the new digital divide is that it is both wide and deep. Right now for example the US and Canada have seven 160 MHz Wi-Fi channels to work with while Europe has only three. The difference will be palpable especially as the industry moves towards Wi-Fi 7. Being on the wrong side of the divide means that for example enterprises will be limited in the bandwidth they can provide to users, and this will be insufficient for immersive services in stadiums and in R&D-intensive environments. Only a fraction of the full potential of Wi-Fi 7 will ever be realised, Chris Szymanski says.
Enjoying this story?
Leave your email here and we'll get you all the latest Wi-Fi news.
"We believe that no country would want to be left on the wrong side of the new digital divide if they fully realised what this would mean. Broadband in combination with Wi-Fi is how people access the Internet indoors globally. It is hard even to imagine less than half the capacity being made available in some countries and regions – and how this would stifle progress within the digital economy.  Looking at the rapid adoption of advanced broadband technologies globally, we strongly advise regulators to take steps towards the allocation of the full 6 GHz band to Wi-Fi now," he says.
And – for countries and regions choosing to stay clear of the new digital divide – the door to entering the Wi-Fi 6E and Wi-Fi 7 ecosystem is wide open. Equipment and technology supporting the full 6 GHz band is already available including many hundreds of end-user devices supporting Wi-Fi 6E including smart phones, PCs, and now also the first Apple device: The new Apple iPad Pro.
/Claus.