By Claus Hetting, Wi-Fi NOW CEO & Chairman
How does it feel to experience constant glitches and interruptions of your Wi-Fi? Intel says "you get frustrated"  – and let's be honest, they're right. Fortunately, Intel has come up with a nifty solution called the Intel Connectivity Performance Suite (ICPS) and there's a good chance it will fix most of the Wi-Fi connectivity issue you might come across on your PC or laptop while keeping your Wi-Fi performing at its level best.
Intel's Wi-Fi technology leads the market for Wi-Fi connectivity for PCs and laptops – and there's a reason for that: Intel keeps innovating and their Wi-Fi technology just keeps getting better. Case in point: The company recently introduced the Intel® Connectivity Performance Suite (ICPS) software to improve the Wi-Fi connectivity experience for PCs and laptops.
Intel says connectivity disruptions leads to frustrations – and they're right of course. It is not just about getting interrupted by glitches, poor performance, or even breakdowns. It's also not knowing the source of the problem and having to debug your setup without any knowledge of where the problem might be.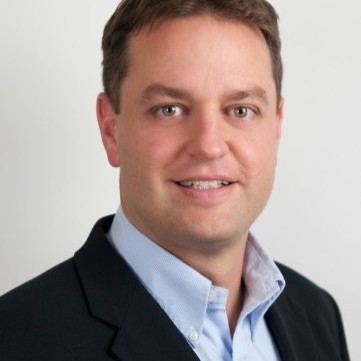 "It is hard for many users to fix their network issues. Is it the PC or the Wi-Fi card or the router or the gateway – or even your ISP? It's not easy to debug and users should not even be faced with that question. The ICPS application works in the background and automatically solves many common Wi-Fi performance issues. That's why we like to say that it's like having your own personal Wi-Fi expert available at all times," says Mike Cubbage, General Manager of Connectivity and SaaS at Intel.
The core elements of the application are derived from Intel's 'Killer™'-brand gaming connectivity technology – and include two key functionalities: Firstly, always choosing the best available access point and band based on 'scoring metrics' and secondly, prioritising the most important packets to receive and transmit at any given time. The app monitors available Wi-Fi bands, congestion levels, the Wi-Fi standard being used, security, signal strength, and more to come up with a score (metric) that is used to always connect you to the best available access point and band. It constantly looks to see if conditions have changed and if so, it will then move you to the best available connection at that time, Intel says.
"Data prioritisation works automatically and is really about making sure for example real-time data like voice and video calls get high priority. But you can also customise your priorities, such as selecting streaming video as your top priority, if that is what you prefer," says Mike Cubbage.
Intel says the end result of all of this is up to 66% lower latency for voice and video calls, up to four times better resolution for streaming video, and up to 30% faster speeds. The latter result is achieved by the ICPS app picking the AP and band for best performance, Intel says.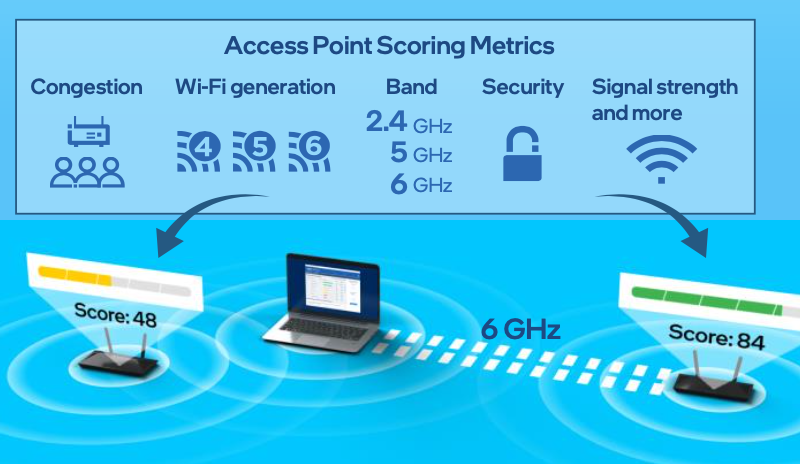 Today ICPS comes standard on 12th generation, Intel Evo™ or vPro® notebooks. These systems also include Intel Wi-Fi 6E capability, which allows users to experience the benefits of 6 GHz Wi-Fi. Market adoption of Wi-Fi 6E devices continues to expand dramatically and as of the end of Q2 this year, Intel WiFi 6E has been incorporated into more than 400 Intel processor-based desktop and laptop designs from nearly all major PC vendors, Intel says.
Many of these new Wi-Fi 6E-capable laptop designs incorporate the new 12th generation Intel Evo™ and vPro platforms, which ship with the new ICPS application pre-installed.
Earlier this year at the Mobile World Congress in Barcelona Intel demonstrated multi-radio, multi-band, and even multi-technology connectivity across simultaneous and (as needed) aggregated Wi-Fi 6, Wi-Fi 6E, and 5G radio bearers. Sources indicate that Intel will be building on their multi-connectivity architecture by also including Ethernet into the mix in the near future. Watch this space.
/Claus.