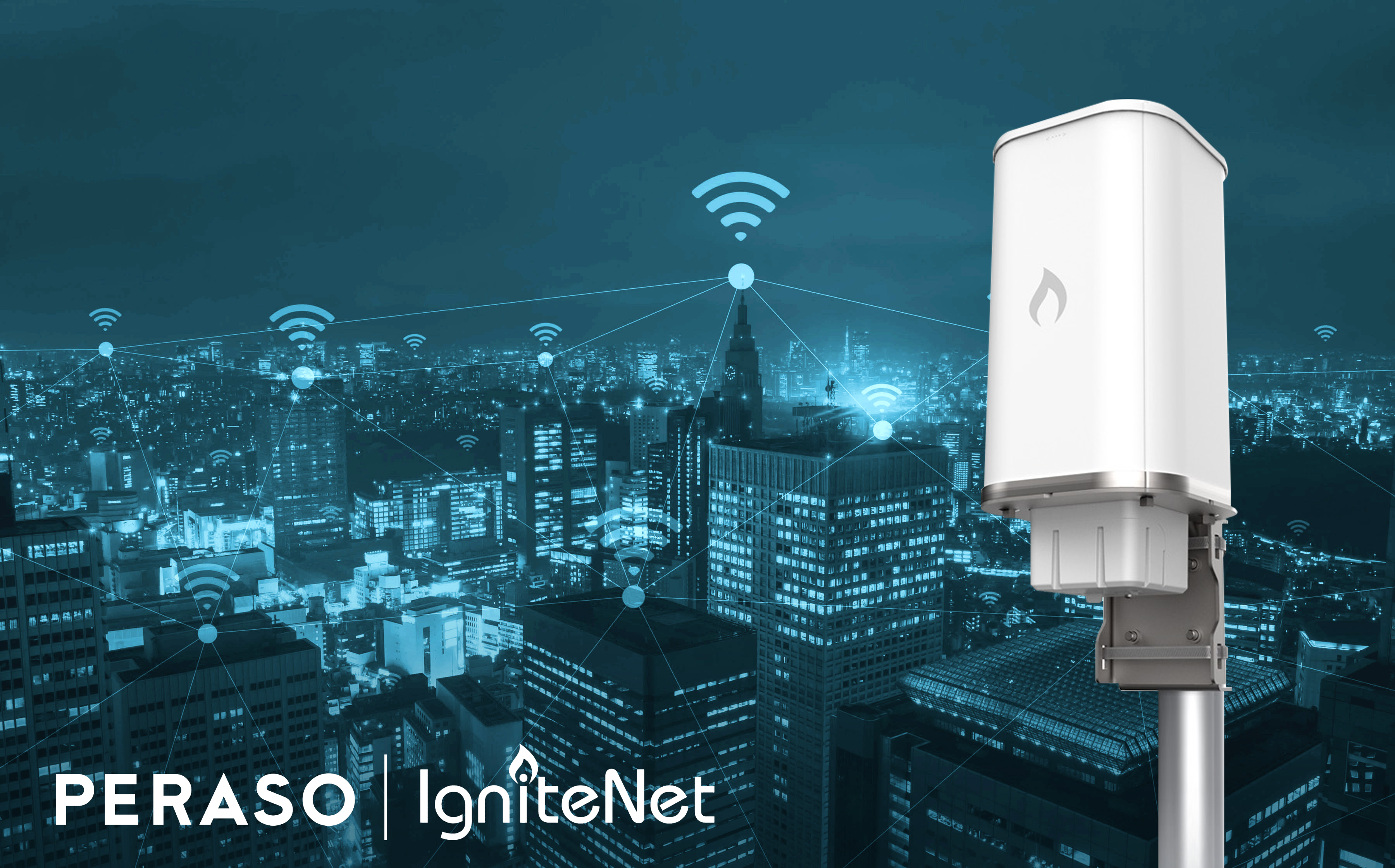 By Claus Hetting, Wi-Fi NOW CEO & Chairman
Canada-based 60 GHz (mmWave) chipset startup Peraso has landed $42 million US dollars in additional financing, the company said in a press release today. The deal signifies renewed and significant investor confidence in the future of unlicensed mmWave technology.
While 60 GHz wireless – including WiGig and proprietary wireless networking systems – may not yet have taken the tech world with storm, it now appears that at least some investors believe it is headed securely in that direction. The $42M investment into Peraso 'ranks near the top of all semiconductor companies funded in 2018,' the company says, and it is indeed a remarkably large figure.
The investment was co-led by existing investor Roadmap Capital and two unnamed 'strategic investors', Peraso says. Roadmap Capital names fixed wireless, mmWave wireless links for 5G, and WiGig-based consumer electronics as three growth areas for Peraso.
Thus far 60 GHz unlicensed wireless has shown significant mass-market promise in delivering fibre-like speeds over distances of up to a kilometre or more using low-cost, point-to-point 60 GHz radios. Peraso chips currently power equipment vendor IgniteNet's point-to-point and point-to-multipoint 802.11ad-based radios. Such solutions are already today effectively applied in for example extending the reach of fibre broadband at a fraction of the cost of fibre.
Meanwhile, the consumer electronics end of 60 GHz wireless business (aka WiGig) is likely awaiting the prospective successes of 4k or 8k VR and AR applications in the home in order to grow. At this time only a single Qualcomm-powered WiGig smartphone has been released together with a small handful of WiGig-capable home routers.
In some cases vendors have chosen to assign the '5G' designation to unlicensed mmWave radio presumably because of the use case similarity between 802.11ad-based and 5G mmWave-based fixed access. However, strictly speaking 60 GHz bands are fully unlicensed – in contrast to 5G mmWave bands – and solutions such as those of Peraso apply IEEE 802.11ad and 802.11ay standards and not 3GPP 5G standards, for which the equipment is typically more costly.
Peraso President & CEO Bill McLean cites 'taking sales to the next level' as one of the key activities towards which the new funding will be applied.
/Claus.