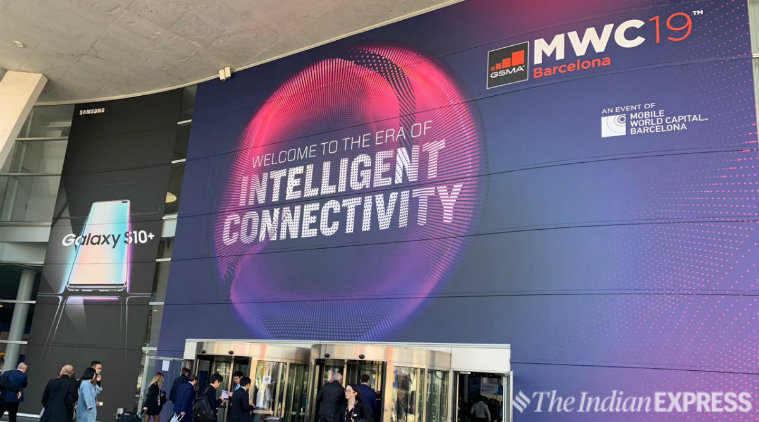 By Claus Hetting, Wi-Fi NOW Chairman & CEO
This year's MWC served up an abundance of Wi-Fi news: Facebook made a number of significant new partnership announcements (read more here), while the race between Qualcomm & Broadcom to secure Wi-Fi 6 market share continues. Meanwhile, Cisco is getting in on the action with Google Station in a novel way.
While the mobile industry may for the time being have run out of ideas (except perhaps for foldable phones) the Wi-Fi industry is laying the groundwork for bigger and better things ahead at this years MWC in Barcelona. The event served up a litany of Wi-Fi-related announcements from new affordable connectivity projects and partnerships to lots of more Wi-Fi 6 chipsets – it even featured a surprise 6 GHz Wi-Fi 6 demo from Intel.
Cisco announces vendor finance scheme for Google Wi-Fi projects
Early in the week Facebook announced a comprehensive list of new partners for Express Wi-Fi and not to be outdone, Cisco chose MWC to publicise its new cooperation with Google's public Wi-Fi program, Google Station. The mission of Google Station is of course to use Wi-Fi to deliver affordable – or in this case advertising-paid and free – connectivity in select emerging markets.
And as Google extends its public Wi-Fi program into more countries, teaming up with Google is quickly becoming a growth opportunity for Wi-Fi vendors – not to mention an excellent public relations opportunity, too. In Cisco's announcement here the company says it will make equipment financing options available to Google Station service provider partners through its financing arm, Cisco Capital. The scheme – known as vendor finance – was a fairly common means of financing mobile infrastructure projects in the '90s and '00s but is rarely seen in Wi-Fi.
Both Facebook's and Google's public Wi-Fi programs are now arguably mature enough to function as blueprints on how to build high-quality and financially sustainable public Wi-Fi services in emerging markets. Now add to this Cisco's prospective financing contributions to Google Station partners and the result – as Cisco's announcement says – could be one more strong impetus towards emerging market proliferation of public Wi-Fi networks.
Broadcom & Qualcomm spar for the Wi-Fi 6 chipset lead
While commercial (and 3GPP-standard) 5G networks are still nowhere to be seen, the same is not the case with the new Wi-Fi standard, Wi-Fi 6. Samsung and Broadcom stole headlines last week by announcing the world's first Wi-Fi 6-capable smartphone and followed that up by Broadcom announcing a new, lower-cost Wi-Fi 6 chip for phones. With the Samsung Galaxy S10 available early next month (in some markets) and plenty of consumer-grade Wi-Fi 6 routers also hitting the stores, consumers can very soon go try out the new Wi-Fi 6 technology for themselves.
Not to be outdone Qualcomm launched their latest integrated Wi-Fi 6 / Bluetooth 5.1 chip for phones, tablets, and computers at the MWC. Qualcomm followed up with a Wi-Fi 6 chipset (with 8 x 8 MU MIMO) announcement specifically for the automotive market, unveiling a vision for how the company expects in-car gigabit-speed connectivity to be backhauled by future 5G networks.
One can vividly imagine how the new automotive Wi-Fi 6 chip may power a crew of backseat teenage gamers, in-car streaming entertainment from Netflix for mum, and plenty of other in-car gadgetry. Both new Qualcomm Wi-Fi 6 chips are capable of up to 1.8 Gbps peak data rates, Qualcomm says.
And then there was more consequential Wi-Fi news from Telefonica, Quantenna, and Intel. But we've dedicated separate posts to these two stories – here and here.
/Claus.