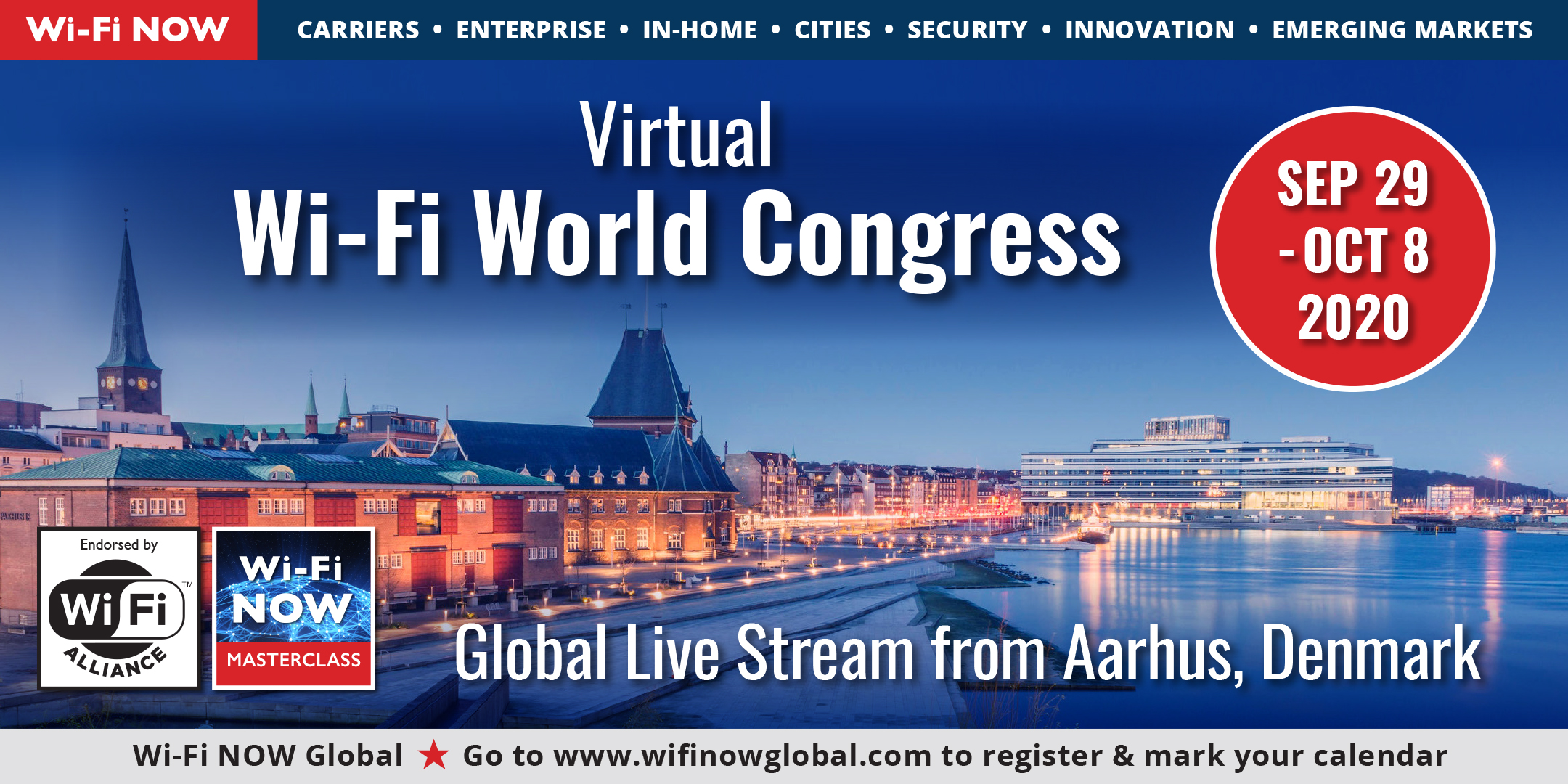 By Claus Hetting, Wi-Fi NOW CEO & Chairman
Wi-Fi NOW is bringing together the leaders of the Wi-Fi industry for this year's most consequential event on all things Wi-Fi: The Virtual Wi-Fi World Congress 2020. The event will be streamed live from our website and access to the live stream will be free on registration. Mark your calendars now!
Our US event for 2020 – previously scheduled for October 2020 – has been postponed to May of next year (we will send out more information on that soon) and instead the Wi-Fi World Congress is going virtual. From September 29 and two weeks forward we will bring the entire world of Wi-Fi together for dozens of great virtual sessions covering every aspect of this great industry.
And there's more great news: This will of course be a global event in that anyone can request free access to our event live stream. Our time schedules will favour the US a little (since most of our speakers are from the US) – but that shouldn't stop you from watching the event as a must-see, prime-time evening program if you're in Europe (and early morning if you're in Asia). And of course we'll publish the recorded sessions, too and (for a small fee) will share with you the presentation material.
Our sessions will be organised thematically according to the following (as a viewer you're free to join any or all of the sessions upon registration as you wish):
We will have a lot more information to share about the program as we proceed. To not miss a beat make sure you sign up for our newsletter & event information service by submitting your email below and remember to add the event to your calendar at the top.
If you are interested in being a speaker/sponsor/panelist at the Virtual Wi-Fi World Congress please contact me now at [email protected].
Enjoying this story?
Leave your email here and we'll get you all the latest Wi-Fi news.
/Claus.